Happy Monday!!
I definitely know how to perk up a monday....by having a giveaway!!
This is truthfully not my giveaway, its Cindy's over at
Life With my Herd
, but it is my turn to host the giveaway.
The item I have to give away are two books. One is called Horsepower, and its an absolutely beautiful book about an older Belgian Draft that is given a new home, and the wonderful joy he brought his new owner. (The woman in the book reminds me a lot of Linda over at
7MSN
if you don't read her blog, check it out, she's hilarious!).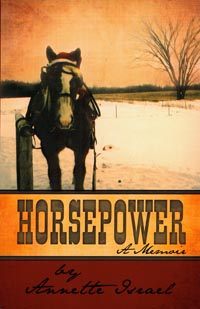 The second book is wonderful in a different way. It is called Horse Of The Storm, and its a book that chronicles the weeks following Hurricane Katrina, and how horses were rescued, and how sometimes they weren't. While it was heartbreaking, it was also amazing to hear of the special survival stories, and not to mention the people that spent so much time and effort to rescue these animals! They are often forgotten, but they put in weeks of no sleep and straight work to rescue all sorts of animals! That is some heart!
So, these are both wonderful books that I really enjoyed, and I am ready to send them on to someone else to love!
What we ask is that after you read the books, you continue to host your own giveaway and pass it on to a fellow blogger!
To enter, please comment on this post telling me your favorite breed or coloring of horse :)
(even though we all know its about personality not color!)
Personally, I love a leopard appy :)